Installing PDF Drivers
Introduction
PDF stands for Portable Document Format. It is a file format that was created to represent documents independent of specific application software and operating systems such as Windows or Mac. Each PDF file contains all of the information needed to display the document as it looked when it was created by the application. All of the graphics, fonts, font properties, text, and layout are included in the PDF file.
The beauty of the PDF format is that it can be opened on virtually any device including computers running the Windows, Mac or Linux operating systems, iPad or Android tablets, and smart phones. The PDF document retains the exact layout and scale of all of the objects in the document just as they were when originally created. PDF printing allows you to preview the print document before sending it to your printer as well as take the PDF file to another location for printing to a larger device.
The PDF format is perfect for printing sewing patterns to their exact dimensions. It also makes it possible to create sewing patterns and tile them across multiple pages such that they can be pieced together after printing to create the full size sewing pattern. Printing to PDF also allows you to preview your patterns before sending them to your printer.
Patterns printed to the PDF format can also be used in projector printing. PDF files for projector printing are typically AO size - approximately 33.1 x 46.8 inches or 841 x 1189 mm. Recommended sizes may vary by projector. Likely a paper size of 36 X 48 inches (915 X 1220 mm) will work. Check with the company that makes your projector.
Many programs such as Illustrator, PhotoShop, Corel Draw, Word, Word Perfect, etc. have the capability to export directly to PDF. For programs such as PatternMaster or Cameo that do not have direct export to PDF, there is a very simple solution for creating PDF files. There are numerous free PDF writers available via the internet that will allow you to print patterns to the PDF format. The one we recommend for Wild Ginger programs is CutePDF.
This tutorial will illustrate downloading and installing a PDF writer and for print patterns to PDF from any Wild Ginger Software program See our articles on Printing Patterns to PDF and Custom Paper Sizes for additional details.
NOTE: Microsoft Print to PDF ships with Windows 11. However, it may not allow larger paper sizes. You may need to install another PDF driver such as CutePDF shown here to create PDFs in large format for plotters or projector printing.
NOTE: Terminology and steps may vary among the various versions of Windows and the web browser you use.
Download and Install the PDF Writer
To download the PDF writer, click here to download CutePDF.
Click on the Free Download link.
Save the cutePDF.exe file to your Downloads folder.
Browse to your Downloads folder in Windows Explorer and double click on the file to run the installation.
Follow the prompts to complete the installation.
The CutePDF driver will now appear in your list of Devices and Printers.
---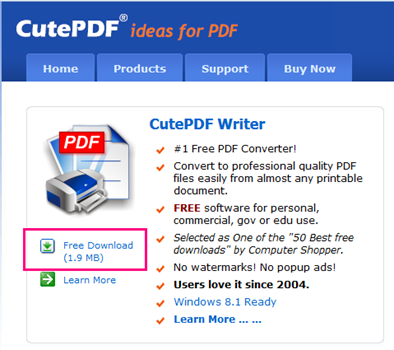 ---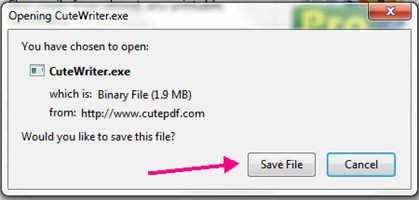 ---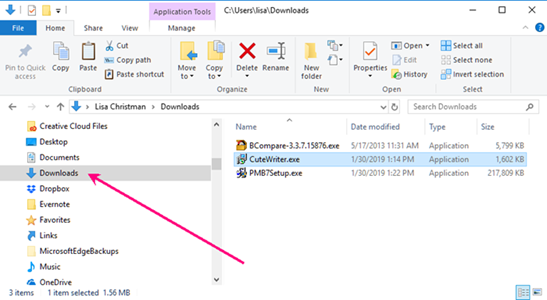 ---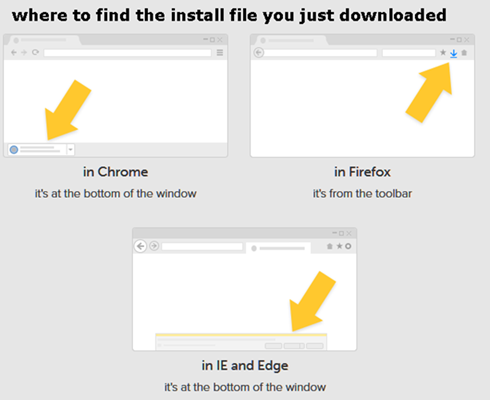 ---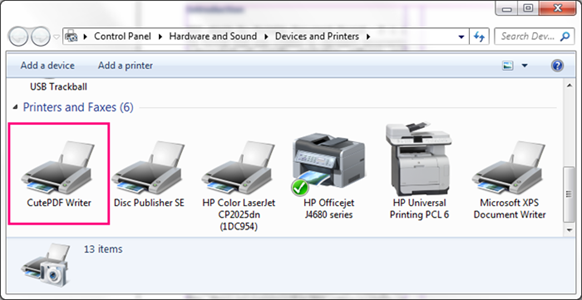 ---